If you ever wish to know what cutting-edge theater looks like in Europe, take a peek at this magnificent company - Stage and Cinema
Join Trap Door in its 24th Season!
Now Playing!

They

Written by: Stanislaw I. Witkiewicz
Translated by: Daniel Gerould and C.S. Durer
Adapted and Directed by: Beata Pilch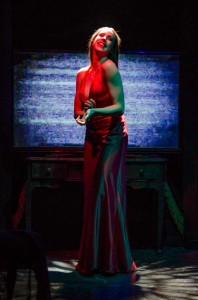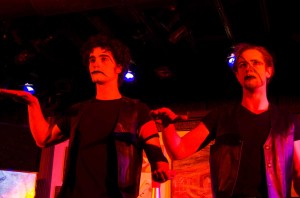 Pilch's pared-down adaption is highly energetic and amusing… -Jacob Davis, Around the Town
Cast: Mary-Kate Arnold, Daniel Chenard, Halie Ecker, Adam Huizenga, and Carl Wisniewski
December 07, 2017 through January 13th, 2018
Performances Thurs, Fri and Sat at 8PM
Admission: $20 on Thursdays, Fridays, $25 on Saturdays, 2 for 1 Admission on Fridays
Special Art Event, "Show within a Show": Original Artwork will be on display throughout the run, with a special artists reception following the performance on Friday, December 8, beginning at 9:30.
For More Information/Reservations: 773-384-0494
Where: TRAP DOOR THEATRE 1655 West Cortland Ave. Chicago, IL 60622
"Show within a Show"
- Curated by Zsofia Otvos
Exhibiting artists: Kevin Moeller, Brian Morgan, Marzena Bukowska, Robin Rios, CJ Hungerman, Lovietta Simpkins, George Bowles, Poppy G, Bernadette Zawiesjska, Michael Garvey, Mark Zender, Zak Wirsum,  ter Arts Zawitkowska, Zsofia Otvos, Alex XII- Paintings/artwork.
Stanislaw I. Witkiewicz (1885-1939) is one the most brilliant figures of the European avant-garde, Witkiewicz was a poet, painter, playwright, an expert on drugs, an early spokesman for a radically non-realistic theatre and an original philosopher and social critic of mass culture, post-industrial society, and the rise of totalitarianism. He was also a pioneer in serious experimentation with narcotics and prophetically recognized the growing importance that they would have on Western civilization. Politics, revolution, and even art were similar "drugs." Witkiewicz committed suicide shortly after the outbreak of War in September of 1939. He is best known for his plays The Madman and the Nun, The Mother, The Water Hen, The Anonymous Work, and The Shoemakers.
Beata Pilch- (Director) born in the Polish district of Chicago, holds a Bachelor's Degree in Acting from the United States International University in San Diego, California, and a Master's Degree in Acting from the California Institute of the Arts in Valencia, California. Pilch founded Chicago's Trap Door Theatre in 1990 and still presides as its Artistic Director. She cultivated her life-long fascination with the avant-garde and obscure as a graduate student at the California Institute of the Arts.  A Chicago native and frequent European traveler, she felt that a company that combined bold and physical European acting technique with rich European theatrical literature would provide Chicago's entertainment scene with a unique and vibrant voice. Beata remains true to her original mission and continues to travel abroad every year to research up-and-coming directors, playwrights and stage technique in Berlin, Budapest, Krakow, Zakopane, Paris and other continental cities. Past favorite directing credits include: Madman and the Nun, Nana, Quills, The Bitter Tears of Petra Van Kant, The Fourth Sister, The Unveiling, Vatzlav, The Shoemakers, The Crazy Locomotive. Most recently, Beata directed Blood on the Cat's Neck in Barcelona, Spain. She is a featured performer in the work of international multi-media visual artist Catherine Sullivan. She has performed in over 60 Trap Door productions and has toured abroad annually with the company to France, Romania, Hungary, and Poland. She will perform in the next touring production Occidental Express at the international theatre festival in The Republic of Moldova next fall, 2018.
Crew: Assistant DirectorSami Ismat / Sound Designer Danny Rockett / Lighting Design Richard Norwood / Set Design Stefan Roseen /Costume Design Rachel Sypniewski /Graphic Design Michal Janicki / Dramaturg Milan Pribisic / Video Design David Holcombe / Stage ManagersGary Damico and Pelle Melio

---
"We are grateful to all of those who helped us reach our goal last year!"
"Thanks to your generosity we have been presented with the Challenge once more and need to raise another $15,000 by May 2018″
HELP US MEET THE CHALLENGE ONCE MORE!
The Trap Door Theatre is once again honored to be a recipient of a challenge grant from the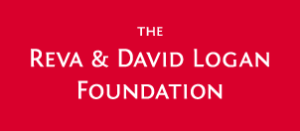 In an effort to help us expand our yearly fundraising goals, the Reva and David Logan Foundation has challenged Trap Door to raise $15,000 by May of 2018. If we are successful, they will match it dollar for dollar, making our total award $30,000.
This is a very prestigious award and we look forward to showing the strength of our community support.
If you've been waiting for the right time to make your tax-deductible donation to Trap Door, this is it!
OR
 make your check payable to Trap Door Productions and send to: Trap Door Theatre / 1655 W Cortland / Chicago IL 60622.
THANK YOU FOR ALL YOUR SUPPORT!

Don't miss a moment of another incredible year with Trap Door Theatre!
Join us for our 24th Season and become a subscriber!
Subscribers now get priority seating!!
Trap Door Theatre is once again offering our popular discounted multi-show pass! Use these passes in any combination for any Trap Door Theatre production with advance reservation.
Super Subscriber pass includes… * Tickets to 8 Trap Door Shows *, a complimentary concession when you attend and an * Exclusive invitation to selected rehearsals! * Priority Seating for all of the shows
Passes never expire. Passes can be used in any combination anytime for any Trap Door Theatre production. Rentals, tours, or touring companies excluded. Seating is limited — please call ahead to the box office to make advance reservations when using your pass.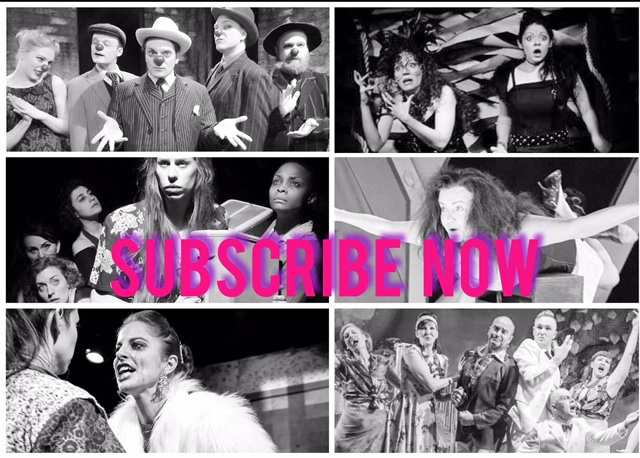 Trap Door continues its long held tradition of presenting mature, challenging political theatre for discerning audiences.
TimeOut Chicago, Dan Jakes
---
Can't make it to the show but want to support the theatre anyway? Leave your legacy behind! With your donation of $100, your name will be engraved on the seat of your choice at the Trap Door Theatre and reserved for you when you attend a show!
Donations can be mailed to:
Trap Door Theatre
1655 West Cortland Ave.
Chicago, IL 60622
Recognizes Trap Door as one of the best storefront theatres in the city!
---
Trap Door Has Its First Documentary Film!
The House of Gods
TRAP DOOR Productions has ventured out to make their first documentary film entitled THE HOUSE OF GODS based on the experience of meeting one very special man on the Camino de Santiago de Campostela in Northern Spain.
The House of Gods (La Casa de Los Dioses) trailer from David A Holcombe on Vimeo.